FREE
THE TRUTH ABOUT RITALIN ABUSE BOOKLET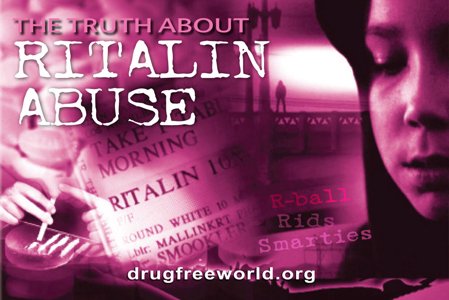 Ritalin is the common name for methylphenidate. It is abused by teens for its stimulant effects. Even when Ritalin is used as a prescription drug, it may have severe effects including nervousness, insomnia, anorexia, loss of appetite, pulse changes, heart problems and weight loss. The manufacturer says it is a drug of dependency.
Popular street names for Ritalin include diet coke, kiddie cocaine, vitamin R, R-ball, rids, skittles and smarties.
Find out how Ritalin leads to anything but "focus"—and the grave consequences that can result. Get the facts.
Request your FREE copy of the booklet, The Truth About Ritalin Abuse.