MANDATE OF TRUTH ABOUT DRUGS FOR ENTIRE COLOMBIAN AIR FORCE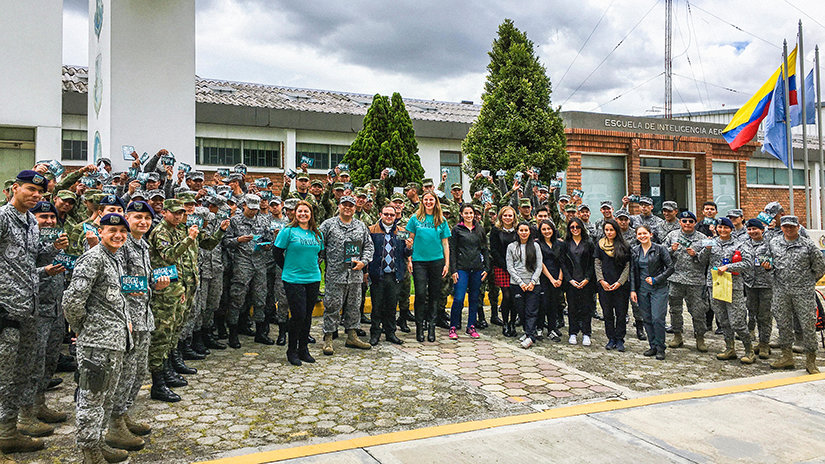 Before the end of 2018, the Colombian Air Force may be the first military force in the world with every soldier educated on the Truth About Drugs.
Having already reached tens of thousands with drug education in three branches of the Colombian military—the army, navy and military police—Drug-Free World (DFW) Colombia launched an ambitious project with the Air Force to reach every soldier of that branch.
In a country with compulsory military service for all men 18 years of age, reaching the military is equivalent to reaching society.
"It is not just about the military, it is about all of society—because the military is part of society," says the Director of DFW Colombia. "These guys come to the military, stay one to two years, and then return home. While they do their hero jobs, they have a lot of difficulty. They are away from their families and in a new environment. They go to the mountains and do all the stuff military people do. Many times they try to find ways to disconnect, to forget what they are doing. Many times the 'solution' is drugs."
Major General Jorge León González Parra, Chief of Security and Defense of the Colombian Air Force, is determined his heroes will find a better solution. Hearing of DFW's success with other branches, General González requested a pilot training program for 100 Air Force officials, including chaplains, counselors and human resource officers.
When the after-training feedback came in 100 percent positive, he instructed it to roll out to the entire military force.
"With this new methodology we can make them aware of how dangerous it is to get into drugs. My concern is that we give some hope to these guys, replicate this information and work on this," he said.
The Major General ordered every Air Force base in the country to send two human resource officers to be trained as instructors in the Truth About Drugs curriculum. DFW Colombia has since trained instructors for all bases.
The new Drug-Free World specialists have returned to their bases and not only are they training their soldiers, but they are also now delivering the Truth About Drugs program in their local schools.
Witnessing the results so far, the Director of DFW Colombia envisions a much brighter future for every individual soldier, and the entire military. "At the rate they are going, before the end of this coming year, the General is going to have his wish—every soldier in the Air Force will know the truth about drugs."
---
TAKING ACTION
Jesse Finds a Calling with Truth About Drugs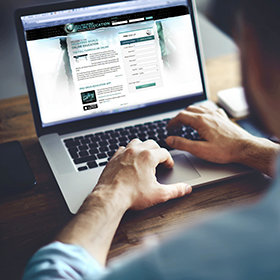 Jesse was court ordered to take the Truth About Drugs education program and return with a completion certificate.
When he called the Foundation, he was connected with an online trainer and started immediately on the full virtual curriculum. Nineteen course-hours later, he called back to report his completion.
"This class gave me a much better understanding of how harmful drugs are. It really blew my mind! I am glad that I was told to do this program." Although Jesse had already been clean for almost three years, he felt fortunate to have learned so much.
Jesse now wants to share this information with others. He has been connected up with local volunteers near Houston, Texas, and has been sent his own materials to spread the Truth About Drugs further.
The virtual classroom covers the full curriculum and is open to all. If you too would like to do the online curriculum or to volunteer write us.
---
DONATE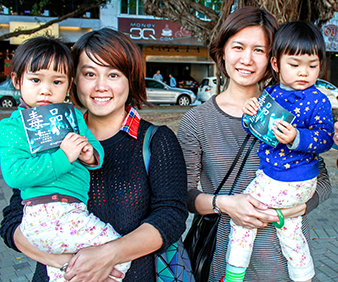 Support the Foundation for a Drug-Free World and help protect young lives from the destructive effects of drugs. Your contributions enable us to make our educational materials available free of charge to schools, youth organizations and other groups and individuals. Your support helps empower people with the facts they need to live healthy, drug-free lives.
---